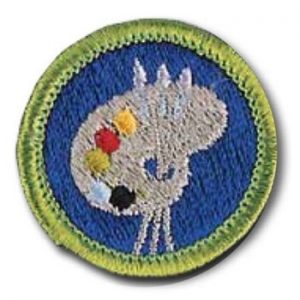 This merit badge concentrates on two-dimensional art, specifically drawing and painting in various media, including an introduction to design applications in the fields of graphic arts and industrial design, history and design principles, and how these fields relate to fine art.
This merit badge session is combined with the Fingerprinting merit badge.
Requirements & Worksheets
Complete details and worksheets for this merit badge are available here.
Prerequisites
Requirements 4 & 6 MUST be completed before you attend your merit badge day class. Failure to do so may prevent you from completing your merit badge.