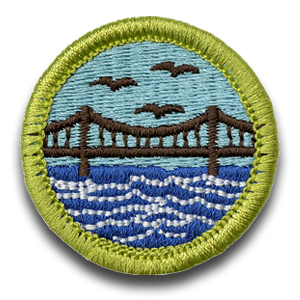 Engineers use both science and technology to turn ideas into reality, devising all sorts of things, ranging from a tiny, low-cost battery for your cell phone to a gigantic dam across the mighty Yangtze River in China.
Requirements & Worksheets
Complete details and worksheets for this merit badge are available here.
Prerequisites
Requirements 2, 3, 6 & 9 MUST be completed before you attend your merit badge day class. Failure to do so may prevent you from completing your merit badge.