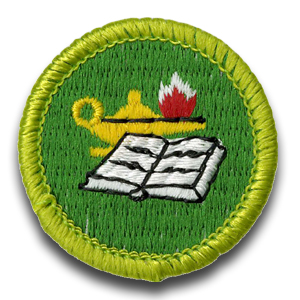 If you have ever wanted to go back in time or wished you could visit the future, if you are curious about the world, or if you are interested in how things work or like to learn new things, these are all reasons why you should want to read. Reading is fascinating. It's full of surprises. And it will take you places you can't get to in any other way.
Requirements & Worksheets
Complete details and worksheets for this merit badge are available here.
Prerequisites
Requirements 1, 2a, 3 & 6 MUST be completed before you attend your merit badge day class. Failure to do so may prevent you from completing your merit badge.