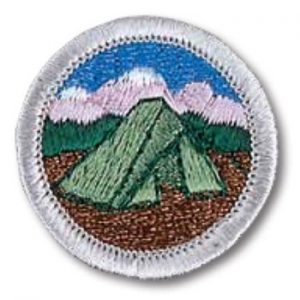 Camping is one of the best-known methods of the Scouting movement. When he founded the Scouting movement in the early 1900s, Robert Baden-Powell encouraged every Scout to learn the art of living out-of-doors. He believed a young person able to take care of himself while camping would have the confidence to meet life's other challenges too.
The Camping merit badge is required for the rank of Eagle Scout.
Requirements & Worksheets
Complete details and worksheets for this merit badge are available here.
Prerequisites
Requirements 4, 8c, 8d, & 9 MUST be completed before you attend your merit badge day class. Failure to do so may prevent you from completing your merit badge.