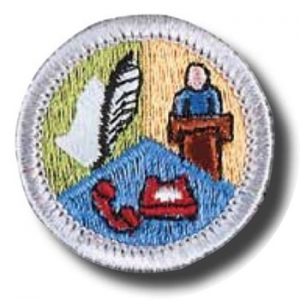 This clear and concise definition comes from the U.S. Department of Education: "Communication focuses on how people use messages to generate meanings within and across various contexts, cultures, channels, and media. The field of communication promotes the effective and ethical practice of human communication."
The Communication merit badge is required for the rank of Eagle Scout.
Requirements & Worksheets
Complete details and worksheets for this merit badge are available here.
Prerequisites
Requirements 3, 4, 5, 7 & 8 MUST be completed before you attend your merit badge day class. Failure to do so may prevent you from completing your merit badge.