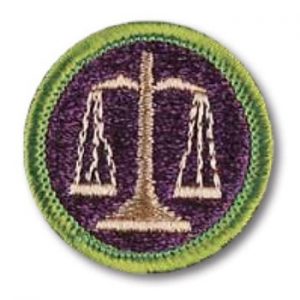 Earning this merit badge enables a Scout to learn about the history and kinds of laws, the purpose and methods of law enforcement, consumer protection agencies, emerging law, and careers in the legal profession.
Requirements & Worksheets
Complete details and worksheets for this merit badge are available here.
Prerequisites
Requirements 4 & 7 MUST be completed before you attend your merit badge day class. Failure to do so may prevent you from completing your merit badge.